Who We Are
As a general contractor specializing in commercial construction, Pinnacle Contracting Corporation has enjoyed a steady growth in client base and success since its inception in 1993. With over 80 years of combined experience in the Southern California area, its Chairman of the Board, Michael Grossman and President, Mark A. Tieman, have provided the leadership and experience that have guided Pinnacle's success. Pinnacle's proven track record of high quality, on-time and on-budget performance have been the cornerstone of its growth.
Pinnacle is equipped to handle a wide range of diverse projects. Creative office, high-end office interiors, studio construction, core and shell, base building renovations and seismic upgrades are a few areas of their expertise. Located in Woodland Hills, their area of projects extend throughout Los Angeles, Orange County, Ventura and the Inland Empire.
As a member of the United States Green Building Council, Pinnacle embraces the latest in green building technologies. In addition, all Pinnacle project managers are LEED accredited professionals.
With fully computerized estimating, scheduling and accounting software, Pinnacle provides the highest level of project controls. Pinnacle is fully insured, bondable up to $25 million per individual project and carries $15 million in General Liability coverage.
---
Our Values - Commitment to Relationships
Many contractors promote that they are "committed to service." Pinnacle is no different, we are committed to service, but beyond that we are committed to relationships, not only to our clients and design partners, but to our subcontractors and employees, as well.
Arguably, the first rule of construction is to start with a strong foundation. Our foundation is our people. A full three-quarters of salaried employees have been with the company ten years or longer. We are strongly invested in our greatest asset and they are deeply committed to the Company, which allows us to provide the highest level of service to our clients.
Another critically important part of building is craftsmanship. Pinnacle maintains a pool of loyal subcontractors, some whom have been working with us for our entire 25 year history, and they are some of the best craftspeople in the business. Their values are similar to ours and they retain their talented employees with great relationships.
We love what we do, and it shows. We build more than just projects, we build relationships.
---
---
Sustainability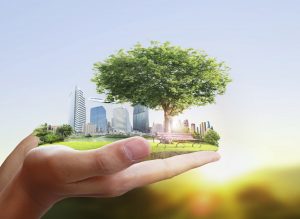 Pinnacle is dedicated to the preservation of our natural environment. We support sustainable development and are proud to be a part of it. Pinnacle is a member of the US Green Building Council and all of our project managers are LEED accredited professionals. We currently, on average, divert 75% or more of our construction waste away from landfills and into recycling efforts. Pinnacle has completed multiple LEED Certified Gold and Platinum projects, however, we run each project as if it were eligible for LEED status.
---
Philanthropy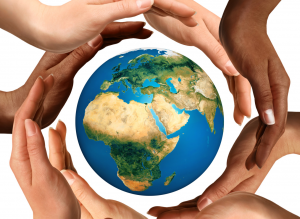 ---